Residents of Texas are finally getting a chance to enjoy the warmer weather—but don't forget about your fuel storage equipment just yet! Decatur Bowie Propane is here to remind you about the important springtime procedure that will save you money on repairs and reduce risk for years: having your propane storage tank inspected.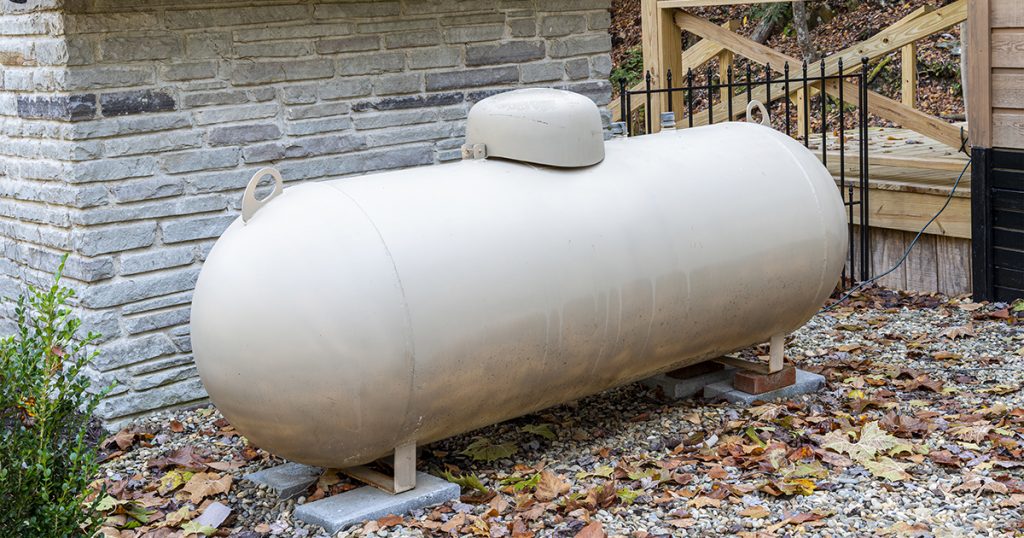 We provide propane tank set safety inspections at an affordable price. Whether you're looking to get an inspection on your North Texas home or business's heating storage system, a propane tank set inspection will be the perfect way to keep your property safe throughout the seasons. Our propane inspection team can do an efficient and thorough inspection of your propane tank to check for pressure, leaks, loose fittings, weak seams, rusting, wear and tear, warning signs, and more. Plus, we provide quotes easily over the phone and online if you happen to need a replacement.
Reasons to Get Your Propane Tank Inspected
Keep Your Home or Company Safe
Safety is the big reason to get your propane tank inspected annually. While tanks last for years, inspections can help them last longer by catching small issues before they turn into big ones.
Reduce Liability at the Workplace
Propane is a safe and clean substance but should be treated carefully like any heating fuel. Protect your company by getting an annual safety inspection from propane experts.
Increase Your Home's Eventual Resell Appeal
The average person stays in a home for about seven years. Increase the resell value of your home with a properly inspected and maintained propane heating tank and system.
Give Your Family or Employees Peace of Mind
Nothing says "I care about you" like a properly inspected propane heating system. Show your family and employees you care by maintaining a safe and inspected propane storage tank.
Reduce Risk of Needing Emergency Service
It's stressful to have to face a propane emergency. Although rare, they can be costly and worrisome to the whole family or company. Reduce your risk with an annual safety inspection.
Over-the-Phone Quotes and Convenient Installation Scheduling
There's no need for face-to-face contact—companies are providing heating tank installation quotes remotely now and providing installations with proper social distancing precautions.
Schedule Your Propane Tank Inspection in North Texas
Contact us today to request an affordable safety inspection on a propane tank from the energy experts at Decatur Bowie Propane. We employ industry experts who have been delivering propane, installing tank sets, and performing safety inspections in the Greater Dallas area for decades. You can request a propane safety inspection easily on our website. We look forward to hearing from you and providing you with all the benefits of an annual propane tank safety inspection.